There are two passages of scripture that regularly come to mind as I go about my life and work as a pastor. These are warning flags and reminders of the sacred trust and serious responsibility I hold due to the work to which I have been called.
One passage is Hebrews 13:17, where it says, "Obey your leaders and submit to them, for they are keeping watch over your souls, as those who will have to give an account." As church leaders, we carry a weighty responsibility; we will be held responsible for the spiritual well-being of those placed in our care.
The other passage that regularly comes to mind is Psalm 69:5-6:
"O God, you know my folly;
the wrongs I have done are not hidden from you.
Let not those who hope in you be put to shame through me,
O Lord God of hosts;
let not those who seek you be brought to dishonor through me,
O God of Israel."
Accusations and Revelations
The news cycle in the Evangelical world of late seems like a never-ending series of painful revelations of past and/or ongoing grievous sin in the lives of those who lead churches. Some are not big surprises while others result in a wave of new doubt, anguish and grief because they are so shocking.
In Psalm 69, David pleads with God that his past follies and sins will not result in shame for those he leads. That those who seek God would be brought to dishonour on his account is a thought that grieves him.
Here he's not asking God to prevent him from further folly and sin; he's asking that no harm will come to those he leads and loves due to his past folly and sin. To be clear, he is not asking God to give a free pass to sins for which he has not repented, but to minimize the damage that might come from sins already committed, repented of, and forgiven. Elsewhere he asks God to restrain him from sinning in the future: "Keep back your servant also from presumptuous sins; let them not have dominion over me!" (Psalm 19:13); but that's not his plea here.
Sinning Leaders
We are continually reminded of the sorrowful plight of churches, organizations and movements that are led by people of poor character and dark, even if subconscious, ulterior motives. Many are put to shame through the careless and often callous sinning of these leaders who will not heed warnings, receive correction or repent, even when they are found out and exposed.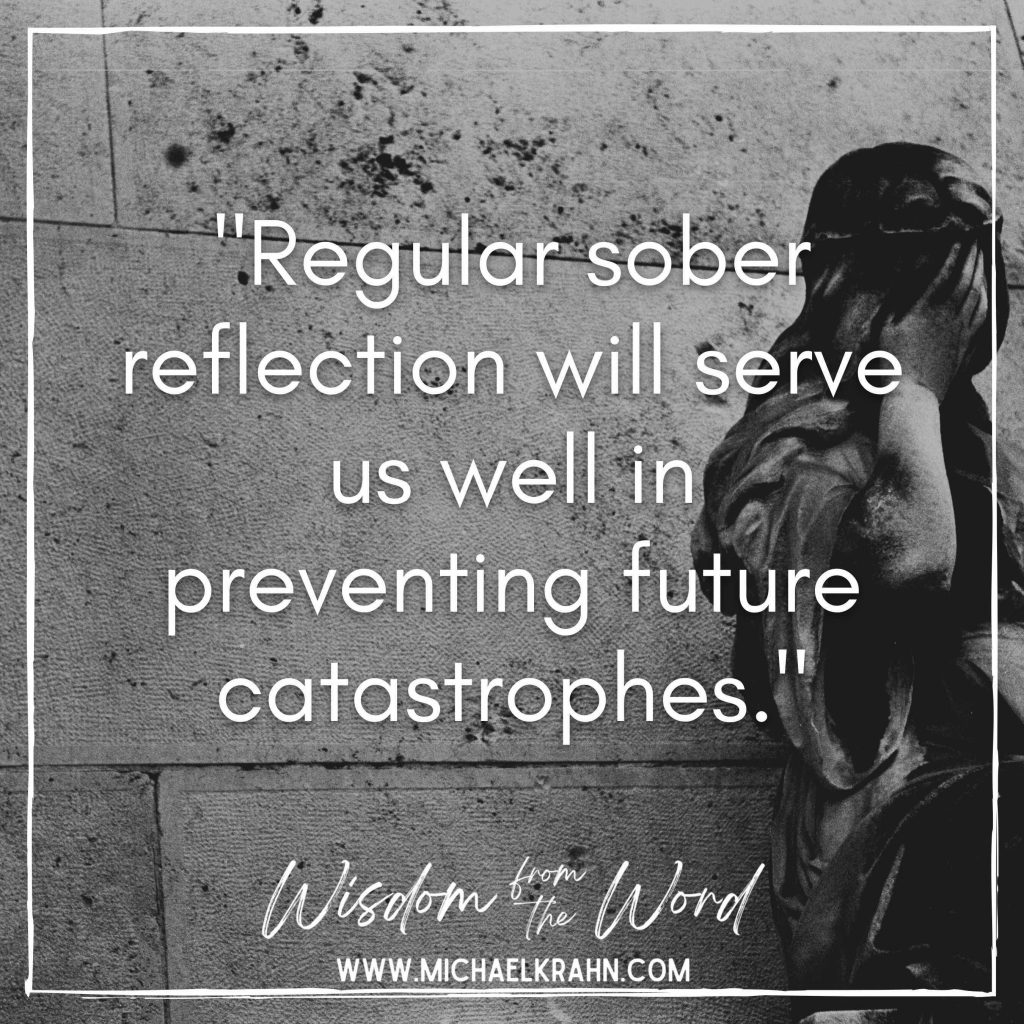 Nevertheless, there are hopeful signs in some disgraced leaders' post-fall stories. Tullian Tchividjian is known for, among other things, being a grandson of Billy Graham and a formerly prominent speaker and pastor in the Reformed Evangelical world. In 2015, he resigned from his church after admitting to an extramarital affair. More recently, he wrote of that experience with sober reflection:
"You would think that after all the damage my wickedness caused to myself and countless others I would fall down to my knees in confession. But I didn't. Instead, I ran. I ran from honesty, I ran from repentance, I ran from God. Rather than feeling sorry for my sin, I was feeling sorry for myself. As is often the case when we get caught, things got worse before they got better. Flight from God oftentimes accelerates before it stops."
The trajectory he describes is not uncommon; what is uncommon is to hear one who engaged in such denial and deception admit to it and express genuine remorse and repentance.
Now, not to be overly cynical, but who knows, he might currently be living one thing and writing another just like he did before. Only those who live in close proximity can validate this repentant tone. But it is a hopeful sign nonetheless, and a more refreshingly biblical response than the usual denials and obfuscations that often follow in the wake of a newly-revealed scandal.
Sober Reflection
Regular sober reflection will serve us well in preventing future catastrophes. As for follies already engaged in and sins already committed, we can do nothing more than confess, turn continually from ever doing the same again, and receive the forgiveness that Christ offers. 
We can pray for the Lord's protection, as David did in Psalm 19:13: "Keep back your servant also from presumptuous sins; let them not have dominion over me!" And we can pray for the Lord's grace in sparing others from any shame or dishonour that might come their way due to our past follies and sins.
"O God, you know my folly;
the wrongs I have done are not hidden from you.
Let not those who hope in you be put to shame through me,
O Lord God of hosts;
let not those who seek you be brought to dishonor through me,
O God of Israel."
Subscribe to Blog via Email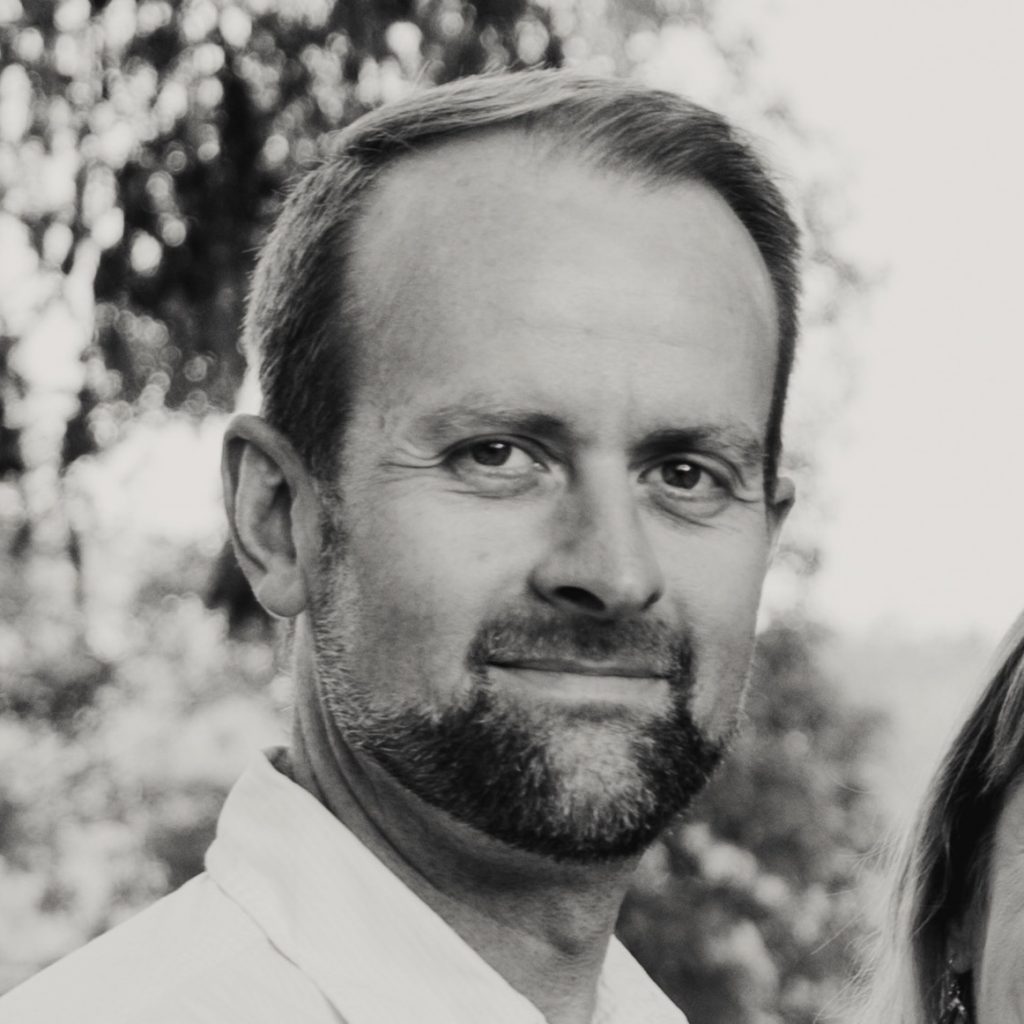 Michael Krahn is the Lead Pastor of the EMMC church in Aylmer, Ontario, where he has served for the last 13 years. He has been married to Anne Marie for 27 years and together they have three daughters (19,18,16). You can find more of Michael's writing at www.michaelkrahn.com or connect on social media at @Michael_G_Krahn (Twitter), pastor.michael.krahn (IG), and Michael.George.Krahn (Fb)