To walk in wisdom toward outsiders requires us to first seek wisdom from the right source, but too often our words are many while our prayers are few. We crave constant activity and the notoriety that comes along with our publicly visible efforts. We want to be seen and known, and not always with the most virtuous motives.
So we must not apply this command, as I sometimes have, in a way that justifies our burnout-inducing over-busyness. The causes of burnout are many and not all are sinful, but "burning out for Jesus" is not a game plan to be proud of; it is a sin to be repented of. Often the "best use of the time" is to sit and do nothing physically or audibly, to do nothing more than take in God's word, to ask God questions, and to sit quietly as we wait for answers. He promises to supply wisdom if we ask.
Ask For Wisdom
In the men's Bible study I lead on Thursday nights, we always start by having someone read James 1:5-8, which promises the following:
"If any of you lacks wisdom, let him ask God, who gives generously to all without reproach, and it will be given him. But let him ask in faith, with no doubting, for the one who doubts is like a wave of the sea that is driven and tossed by the wind. For that person must not suppose that he will receive anything from the Lord; he is a double-minded man, unstable in all his ways."
After this reading, we pray, asking God with all the desperation we can muster to supply us with wisdom and to make us willing to receive it, learn from it, and then to go and live accordingly. Life is filled with constant challenges and we often feel unprepared. God's promise to supply wisdom is not a promise made in vain. If we are humble enough to admit that we need wisdom and we ask for it, he will give it to us – generously!
Making the Best Use of the Time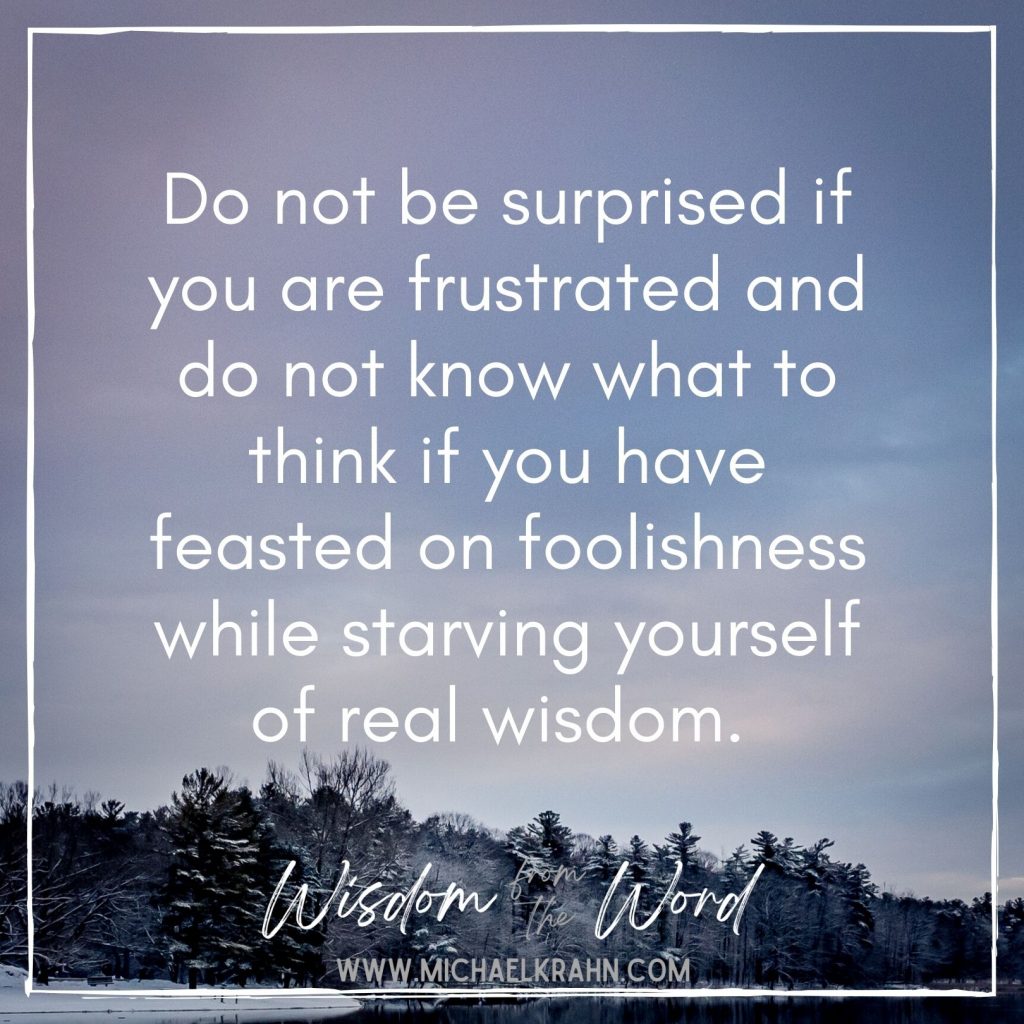 The command to "make the best use of the time" frequently interrupts my days and my thoughts. It is easy to misunderstand this statement as a command to constant busyness, but if we understand it this way we will fail to live as Jesus did. We will not take times of solitude to spend with the Father. We will not rest as often as needed.
We will flit about, feasting on one bit of information that is presented to us, and then another morsel that is diametrically opposed. Instead of gaining wisdom, we reap confusion. And then we distribute our confusion to others, perpetuating a downward spiral of frustration.
The COVID period has revealed a deep lack of biblical wisdom among those who call themselves Christians. We have not been desperate for God's wisdom, even while we eagerly consume the many doses of folly that invade our minds via social media. Do not be surprised if you are frustrated and do not know what to think if you have feasted on foolishness while starving yourself of real wisdom.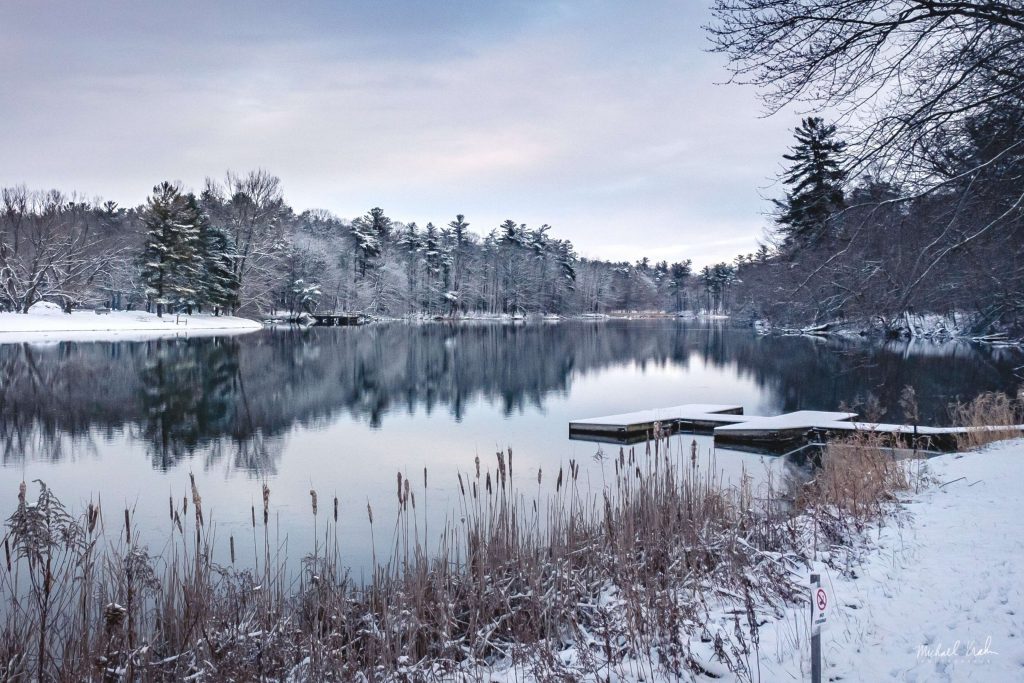 Today's featured image is available as a photo or canvas print. Please leave a comment below if you are interested in pricing details.