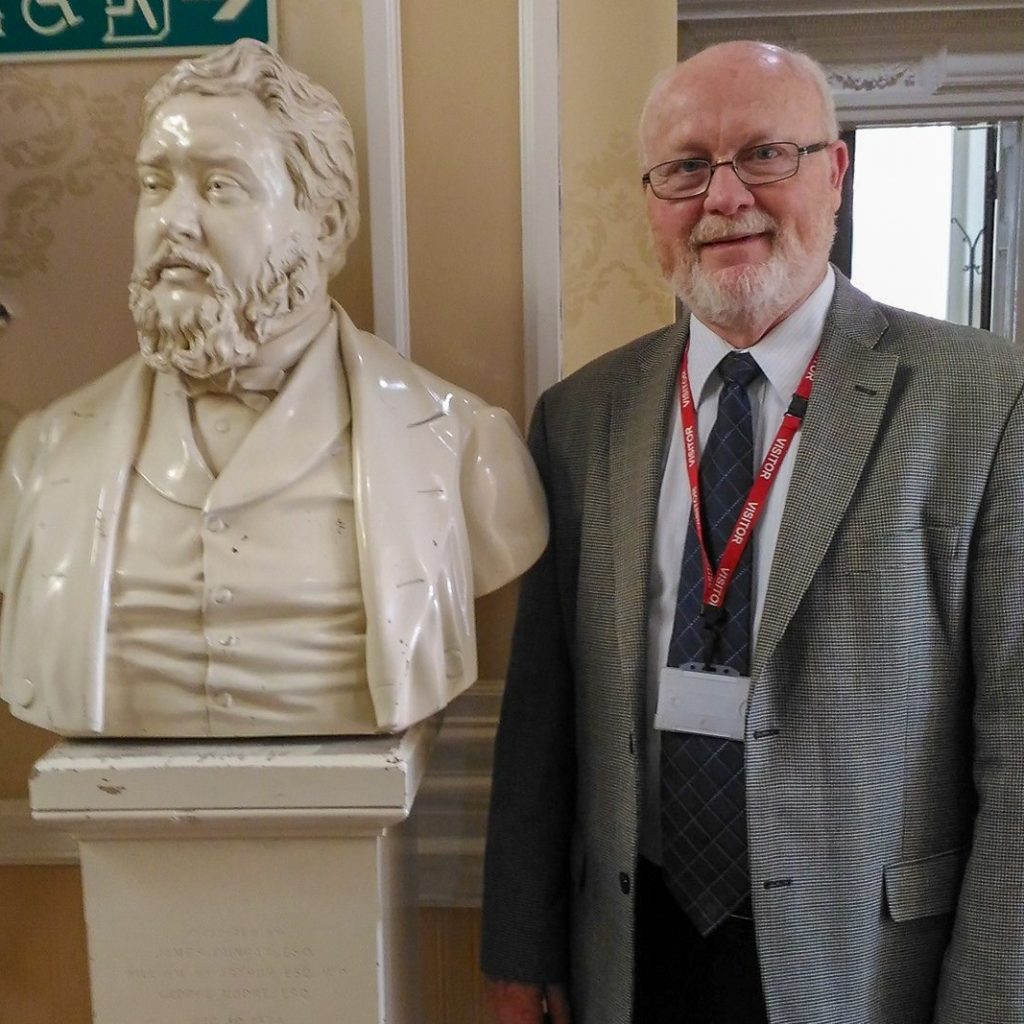 Dr. Stan Fowler is Professor Emeritus of Theology at Heritage College & Seminary. He is an elder at Grandview Baptist Church in Kitchener, and has been in pastoral ministry since 1972 and theological education since 1980. He is the husband of one wife, the father of four, and the grandfather of six. (Facebook/Twitter)
Below are Dr. Fowler's thoughts on the current restrictions and a word of caution and encouragement to fellow pastors and church leaders.
Some of you have led your church to disobey governmental restrictions that suspend your public gatherings, and others of you are thinking about it. Some of you have suggested that those of us who accept the temporary restrictions just don't understand the nature of the church. As a friend and brother in Christ, I appeal to you to dial back the rhetoric and reconsider your choice.
Many thoughtful people have argued that the lockdowns are not really the best way to balance all the legitimate interests during the pandemic, and that is a debate that needs to occur, but good people differ on that question. If you accept the idea of a declared emergency, then you should admit that whether the current governmental choices are right or not, it is not a case of tyranny. The governing officials have to decide which "experts" to listen to, and they may have picked the wrong group, but let's admit that we don't have a word from God that identifies the right "experts" on this complex question.
The temporary inability to gather is a frustration to all of us. We all understand the good reasons why Scripture instructs us to gather, but the normative practices can't all happen in their normal way in abnormal times. We are the body of Christ in the world whether we are able to gather in the same room or not. My pastor's sermon livestreamed to my computer is still his faithful word for this time and place, no matter how it is transmitted. Baptisms do not have to occur in the gathered church, and in fact, there is no such example in the NT. Individuals can be counselled and encouraged via Zoom, Skype, FaceTime, or telephone.
We all recognize that none of this is the norm or the ideal, but perhaps we can just be grateful that technology enables us to carry on with most of our ministries in unusual ways. I recognize that there is animosity toward traditional Christian values in various forms in our cultural setting. Various judicial and legislative actions have challenged our teaching of the truth as we understand it and our practice of our faith.
This is not the place to list all of the particulars, but I agree that there are current threats that may well lead us to civil disobedience. There are culture wars that are worth fighting, but temporary restrictions in the interest of public health are not persecution of the church. Giving up our right to gather as usual to serve the common good looks like one example of the good deeds that we should be known for as opposed to being known as rebels (1 Pet 2:13-16).
We may not make the same choices on this point, but you are my brothers and sisters in Christ, and this is my small contribution to the family discussion.
Subscribe to Blog via Email