What is the place of effort in the life of a Christian?
We did not and cannot earn salvation by anything that we do or have done. No effort, no striving, no amount of self-improvement will ever make God look down and say "Ah – there is one who has made himself good enough for me to save! If only there were a few more like him!" We did not and cannot earn salvation by anything that we do or have done.
After we believe, after we have been saved and redeemed by God, we are to rest in Christ. In Heb 4:11 it says that we are to "strive to enter that rest." The work is done and we can't add to it; salvation is a complete work that we receive.
We rest in this salvation, but in other areas of the Christian life, after we are born again, there is effort involved. In 1 Tim. 4:7 we are told to discipline ourselves. In Phil. 3:14 we're instructed to strive as an athlete striving to win the prize. In 2 Tim. 2:6: "Make an effort as a farmer who works hard in order to receive some of the reward from the vineyard." In Eph. 6: "We wrestle not against flesh and blood but against the principalities and the powers of this evil age." And in 1 Cor. 9:27 Paul says "I put my body in subjection so that after preaching to others I myself might not be a cast away."
These all make sense when we remember Paul's words in Phil 2:12-13: "Work out your own salvation with fear and trembling. For it is God working in you, both to will and to do of his good pleasure."
Effort Applied
The Christian life is not a life without effort; the Christian life is one of applying effort to all that we are called by God to do. And God will empower us, by his Spirit, to accomplish whatever he commands us to. So, in the end, it is not a striving by human effort that makes the difference, but the complete surrender of obedience that aligns us with God's will and supplies us with God's power.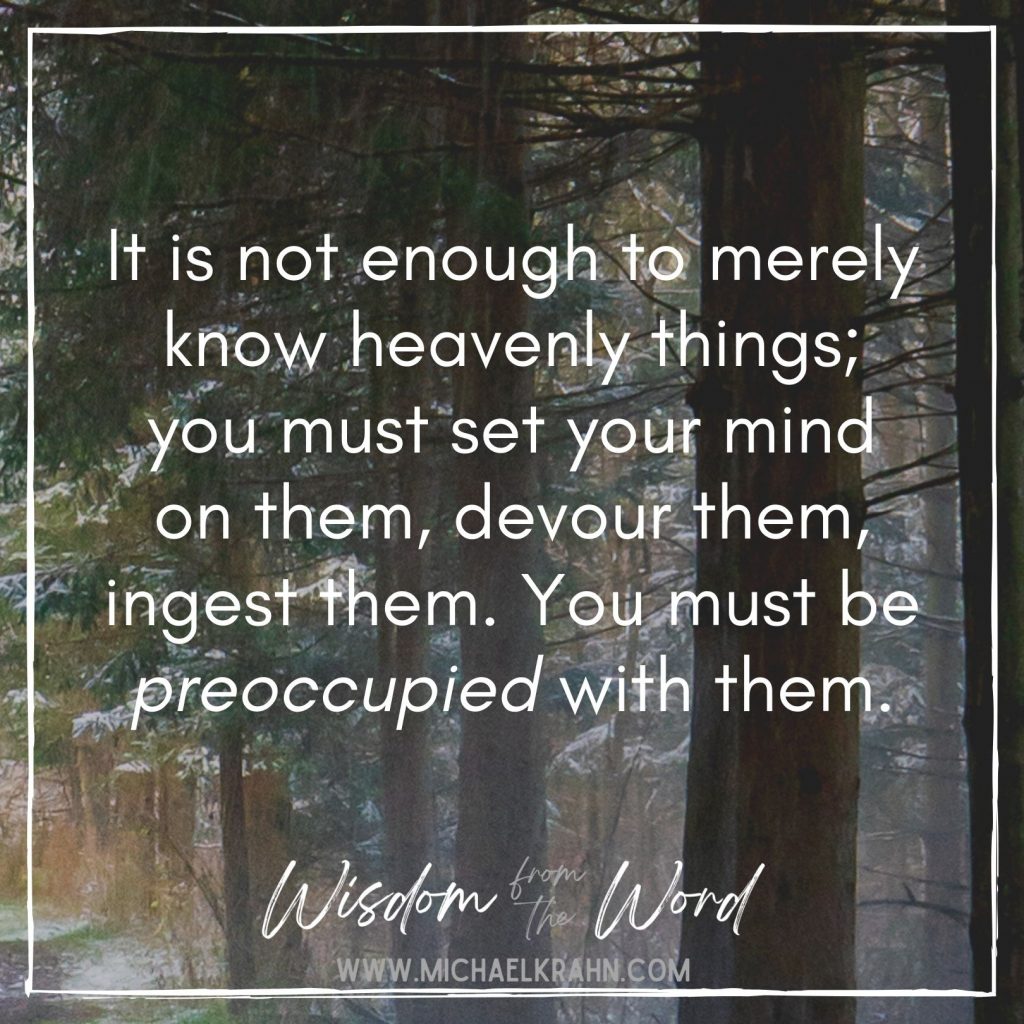 As we live out this new reality, we are instructed to, "Set your minds on things that are above, not on things that are on earth." 
If you are hungry, you may find a grocery store, but finding the grocery store won't solve your hunger. You need to enter, find the food, purchase the food, and eat the food. In the same way, it is not enough to merely know heavenly things; you must set your mind on them, devour them, ingest them. You must be preoccupied with them. True spirituality is not seeking spiritual experiences. It is not the pursuit of an emotional high. Emotions are a response to renewal, not the source of renewal.
True Spirituality
True spirituality is the practice of setting your mind on heavenly things. And setting your mind on heavenly things is the starting point and the accelerator of practical holiness. It is true that "we become what we behold." We will take on the likeness of that to which we give our attention and affection. If to heavenly things, then holiness will result. If to earthly things, then wickedness and unholiness.
People like to make resolutions at this time of the year and these resolutions are often forsaken before the year is half over. But we should resolve daily to do as Paul instructs in this passage: "Set your minds on things that are above, not on things that are on earth." And we should be ruthless in our discernment, sparing no area of our lives.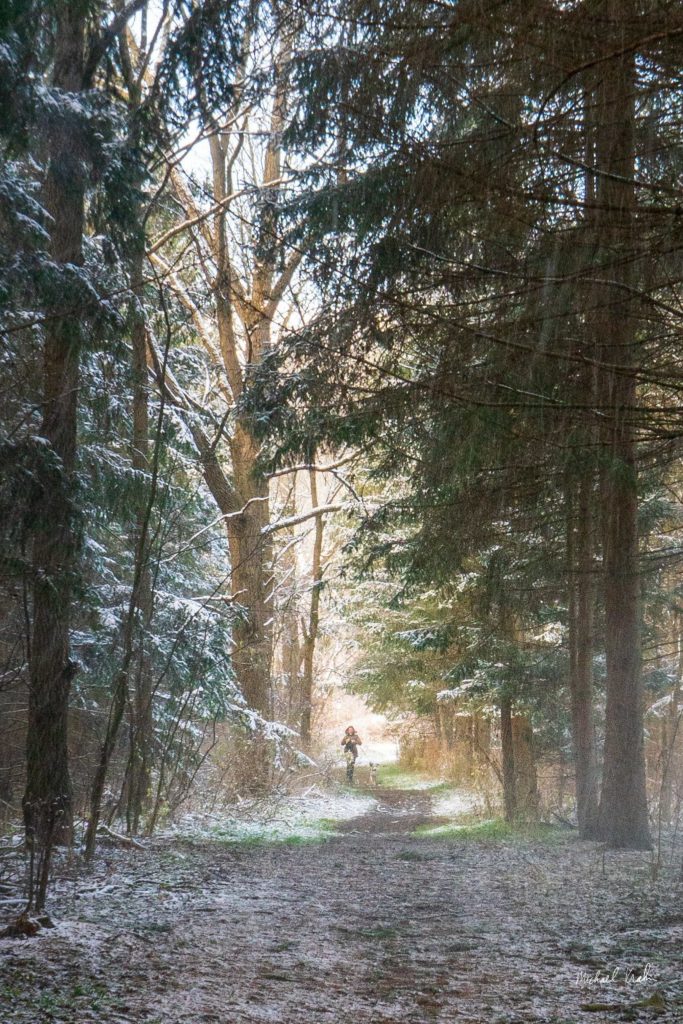 Today's featured image is available as a photo or canvas print. Please leave a comment below if you are interested in pricing details.
Subscribe to Blog via Email