Words for my friend, Arthur Cairncross, who is now in the GLORIOUS presence of the Lord.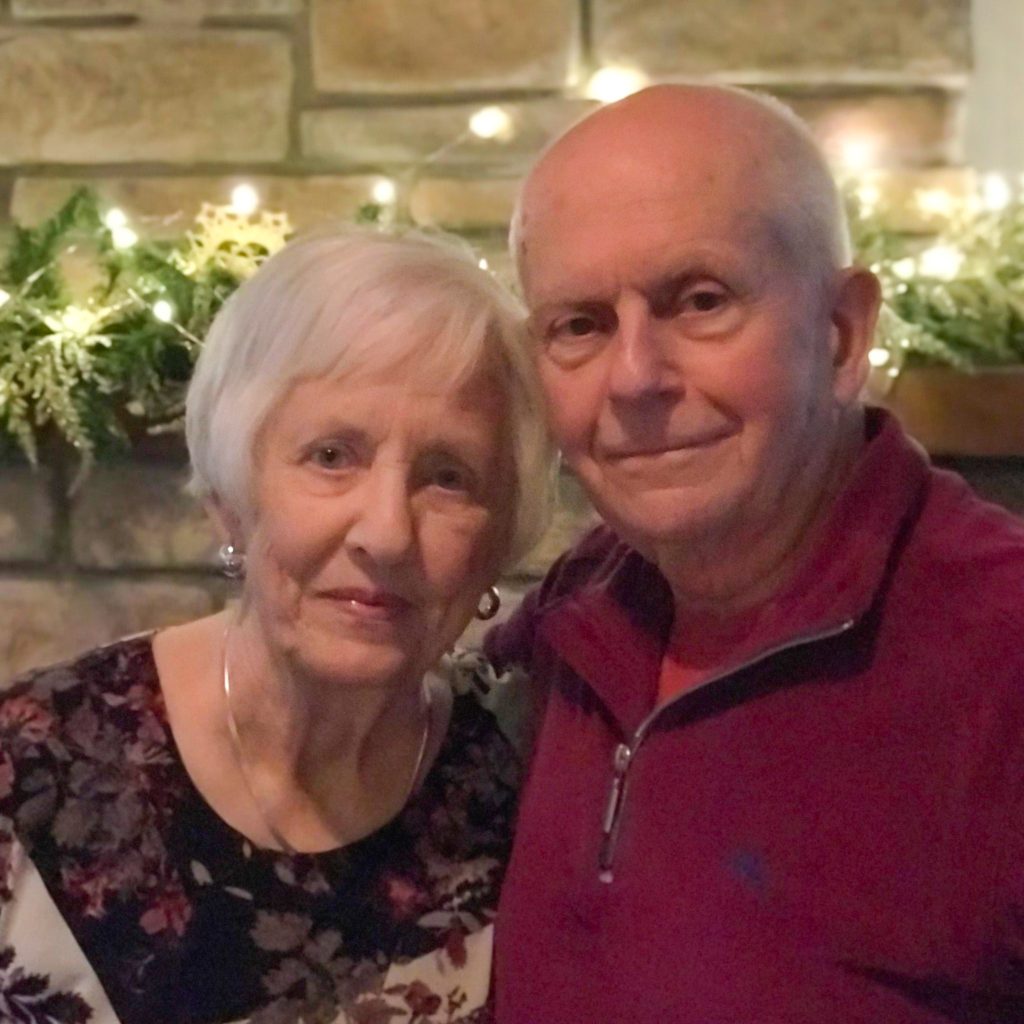 I am a pastor, a husband and a father. And I am a better pastor, husband and father because Arthur made time to mentor me over the last decade.
It's been such a year of loss for us all. We've lost various freedoms to a virus called COVID-19. And these are not insignificant losses, but they seem insignificant to me this week when I compare them to the loss of our dear friend, brother and father, Arthur.
When I heard of Arthur's passing from my dad by a text message on Monday, I sat in the parking lot of No Frills in Aylmer and wept. My heart felt like it was in a vice. My throat thickened with sorrow. Arthur was not a young man but I thought we'd have him for many more years. He seemed, indeed, like a permanent fixture in our lives.
We will, hopefully soon, regain our freedoms, but this loss, the loss of Arthur Cairncross, is permanent (with an asterisk of course – we WILL meet him again), while all these other losses are temporary. As I've been reminiscing this week I have repeatedly come upon memories of Arthur and enjoyed those memories for a moment, and then the crushing weight of the fact that there will be no new memories lands like a cannon ball to my chest right below my heart.
God's word says that the sorrows we experience in this life are but light momentary afflictions, and we believe that by faith, but in these moments we find that hard to believe, even with faith, and it must be impossible to believe without faith.
The Restaurant Table
For the remainder of my life on earth I will never again sit across the table from Arthur at The Country Charm restaurant. This is where most of my best memories were made….
The beloved idiosyncrasies:
The long, eyes-closed pauses as he looked for the next thought.
Those classy Hilfiger sweaters and the newest iPhone – he was always ahead of me in the phone game. 
The way he would use the salt and pepper shakers as props in something he was explaining.
The every-breakfast comment about whatever shirt I was wearing that would serve as an illustration for something related to church leadership. "Let's say for whatever reason I didn't like your burgundy shirt with yellow buttons…" And then at the next breakfast, "Let's say for whatever reason I didn't like the [whatever shirt I was wearing]…" I think he may have just disliked my entire wardrobe…
And the deeply rooted care and correction:
I will never again receive another direct and very helpful sermon critique. 'Things, Michael, you keep saying things," he would state emphatically, "What are THINGS?! It it an emotion you're speaking of? A list, an event? Not things – be specific!" 
When a passage was too hard, it was a long phone call. The one time I was really stuck. It was late in the week and I could not get my head around the passage. And, not coincidentally, that passage from Colossians was my scripture reading on the morning he passed away, and so I thought of him fondly then and had no idea he was already gone.
Deep Impact
Arthur preached in our church, spoke at my ordination, helped me through a full burnout, and provided counsel and training to my church elders. He ministered to our deacons at their retreat one year and this was greatly appreciated. He taught a session on time management to our denominational leaders during our convention. Not many men in the 70s could effectively lead a session called "Time Stewardship: Learning to Manage Technology Before it Manages You!"
At the very beginning of our mentoring relationship, Arthur made it clear that our meetings would include hard questions. How is your relationship with your sweetheart? How about your girls? Questions about financial integrity, sexual integrity, and my daily disciplines of prayer and reading. At the outset he wrote to me that, "Relationship building is a process which takes time; when that time is invested, trust and vulnerability grow. When these questions are used in love and wisdom, they will help men open their hearts to each other." And then a few years into our relationship he took time to write, "Thanks Michael: Our times are so fruitful for me. I trust you gain something from them as well. Blessings as you press on for Him. Peace and hope fill you.  Arthur"
He cared deeply for many people and he had quick access to genuine emotions. Sorrow for me when I was experiencing some loss, but also great joy with my victories and accomplishments. He was the epitome of someone who weeps with those who weep and rejoices with those who rejoice, of bearing one another's burdens, of speaking the truth in love.
And if fills me with sadness to think that I'll never again experience the joining of our hands across that breakfast table as he prayed for me before I left.
Godly Ambition
As I've been collecting my thoughts and memories of Arthur this week and as I've watched and read others do the same, it has caused me to reflect deeply on how I will be remembered when I have finished my time on this earth. If in the end I am not remembered as warmly, as kindly, as admiringly as Arthur is remembered, it will not be because Arthur didn't leave me an example of how to be both remembered as a great man and yet be secondary in people's minds to the one who really matters, the one to whom Arthur constantly pointed, Jesus Christ.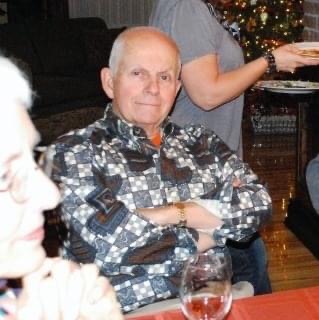 In Titus 2 we are instructed as follows: "Show yourself in all respects to be a model of good works, and in your teaching show integrity, dignity, and sound speech that cannot be condemned, so that an opponent may be put to shame, having nothing evil to say about us."
Applying this to Arthur – to be regarded highly not only by those who know you well, but by those who barely knew you is a high honour that can be won only by a vast, faithful, and consistent love for people over a long period of time. And so my mother remarked to me the following this week as a condolence to me:  "Even though I didn't know Arthur that well, I loved him for the way he helped you!" That sentiment has been expressed by many around me this week, and is surely felt by multitudes more.
Arthur ran the race with all his effort and finished well. Because of his love and care, many others will have a chance to do the same. I am determined to be one of them.
An Honour and a Challenge
I haven't wept this way in 27 years, when my grandfather passed away just as suddenly. But now that I feel I am through the early, brutal stages of grieving this loss, the bottom of that chasm of grief is already beginning to fill with gratitude. What a privilege to know a man like Arthur. What an honour to have access to him. What a joy to be in his presence so many times.  What a benefit to be the recipient of his love and concern and his corrections. What a ministry to all our wives to have a man so interested in the integrity of their husbands. 
And then to know that I was by far not the only one to have this access to his care fills me with a desire to be the same kind of man, to pick up the work where Arthur left it off. Many men are needed to continue this one man's work – and that is about as high a praise as one could hope to receive at the end of his days. 
So, to the many men that Arthur mentored, let us honour his legacy by carrying on his work. Look around you for other hurting men, lost men, broken men, and men who are not yet hurting, lost or broken (but will be eventually). They are all around you, yearning for connection, longing to be loved, desperate for kind, caring, biblical guidance.
And to Beth and the rest of the family, you already know but let me say again: Arthur was not just a good man; he was a great man. This was a man who was small in stature but a giant of faith. He was a man who, without a large platform, had a wider, deeper influence than many of us on a platform have. May we all seek to live as devoted followers of Jesus Christ. And may we all give thanks to God for faithful servants whose examples we can follow.
And as Arthur was so fond of saying/yelling: GLORY! and amen.
****
P.S. – below are some of the helpful and edifying words Arthur wrote to me by email over the years. I trust you will find them both helpful and edifying as well. 
"The key is faithfulness. Love for God and love for those you meet on a daily basis. This world is so shallow and empty."
"Our definition of an authentic man: one who rejects passivity, accepts responsibility, loves and leads responsibly, accepts social responsibility and looks only to God for the greater reward."
"Spiritual maturity is moving along the continuum toward total dependence on God. It is saying to God, 'I'll take all the help I can get.' It is learning to live in daily dependence upon God. And sometimes it takes a shipwreck or a snakebite to get us there."
"A prayer, 'Lord, thank You that You want us to get where You want us to go more than we want to get where You want us to go.'"
"Col.1:24-29 – 'Rejoicing in suffering' The idea seems strange. How can affliction lead to joy? Problems bringing happiness? Paul is not masochistic or stoical towards pain. He is stating a spiritual principle… he was suffering for others – 'for your sake.' This puts a different complexion on hardship. His missionary travels were filled with danger. Yet he rejoiced over those who were reached with the Gospel… Paul was charged with the responsibility to make known God's Word. He sees this as a divine office NO MATTER whatever hardships were involved in it."
"The way to avoid being deluded by the false is to be thoroughly saturated, acquainted with the genuine, the authentic, the real."
"The knitting together of Christians in love is a safeguard. Note love here is coupled with understanding. Also the understanding must be assured. Mutual understanding is a necessary part of Christian stability… God's mystery is a treasure. (WOW – what we do not see clearly is so precious… I'm learning this issue slowly). In Christ are the treasures of wisdom and knowledge. Christians possess the key. That KEY is Christ Himself. GLORY !! what a passage."
"There is a certain type of evangelism that has much to answer for. It says, 'Come to Jesus and you will find rest and peace and joy.' That is a dangerous half-truth. Through Jesus, God is our friend, and the fear of God is banished by the love of Christ and God. But it is also true that when a person accepts Jesus Christ then the struggle begins."
"When the superfluous is stripped away we find the essential – and the essential is God. It is hard to believe but trouble is good for us. May The LORD give you strength to remain under the pressure as He refines you for His Kingdom work. Some men walk through life and leave only footprints – others leave a legacy!!! Love you greatly. Best to Anne Marie and family. Arthur"