I have found the last 24 hours quite difficult. Aylmer is the town I grew up and went to school in. It's the town I returned to as a pastor a dozen years ago now. Ours has always been a pleasant and friendly town, and not particularly newsworthy. But now we are newsworthy, receiving local, regional, and national coverage regularly. It is safe to say that the events of 2020 have done (likely irreparable) damage to the reputation of our community. And we seem to be reaching a new threshold of concern.
It grieves me to see our town on the verge of violence, but that is where we're at. You could see hints of this at the rally/march in November. There were several heated moments that almost boiled over. Things have been tense ever since, and the events of this past Sunday morning should raise the alarm for all residents of Aylmer. It's only a matter of time before we see real violence break out in our town if this is not addressed.
Why is the tension in our town escalating?
The church north of town has clearly been spoiling for a fight for some time. While I am sympathetic to some of their principles, their practice of drowning these principles in waves of incendiary rhetoric is something I detest. This escalates tension.
The police, early on at least, seem to have handled the church's provocations with inconsistency at best, leading to more opportunities for publicity for the church. This escalates tension. (It should be noted that in the video evidence that exists of Sunday's events, the officers seem to be a model of courtesy and restraint under very trying conditions.)
Paragraph retracted. See explanation here.
We have the counter-protesters who are equally angry, equally outraged and in some cases, equally willing to take the confrontation to the next level. Included with this lot is the creepy, mysterious, and anonymous "Plague Pastor" video star, who decries the church's condemnable actions while promoting his/her own xenophobic biases and implicit calls for violence. This certainly escalates tension.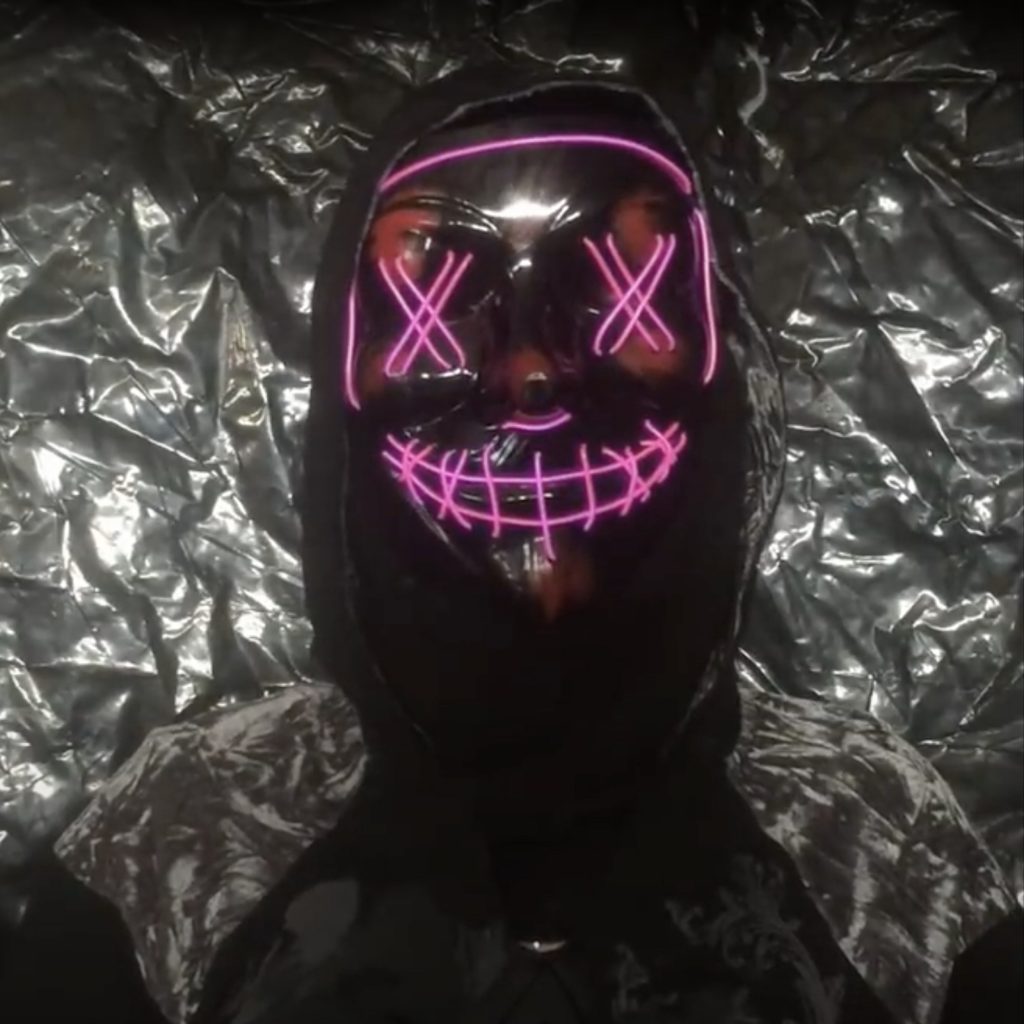 The protesters – a combination of locals and out-of-town "protest tourists" – lack focus but not anger, outrage or disrespect. So many varied grievances gathered under one tent is like so much dry grass around a shortening candle. This escalates tension.
Where does all this tension go?
All this escalated tension is on full display every minute of the day on social media, where every conversation seems to end in conflict, where the benefit of the doubt is never given, and where judgments are made before both sides of the story are heard. From there this tension works its way into our stores and restaurants, where people are short on patience, often assuming the worst about each other, and sometimes openly serving up abusive insults about the ethnic heritage of some of their fellow citizens.
These are not normal or acceptable boundaries for civil disagreement, least of all among those who claim to be followers of Jesus. We have what seems to be a cult of protest on one side and a cult of counter-protest on the other. Neither one represents the majority while both scream at the top of their lungs, staking their claim to be, apparently without irony, the silent (or silenced) majority. I suspect neither one would win an open vote with the townspeople if given a third choice somewhere – anywhere – between the two.
What a mess.
More Than a Mess
But now it is more than a mess; now it's a public danger. What has come to be a weekly circus north of town is quickly evolving into something far more serious. There is a real potential for open physical conflict.
Back to the events that unfolded this past Sunday, some of which you can see here or below.
The "protest tourists" are the main accelerants of this fire. I want to draw your attention to one moment that should cause us all grave concern. After the ticket was issued and the officer returned to his vehicle, the agitated crowd of angry men were instructed to not allow the officer to leave. One of the protestors shouted at the officer asking, among other things, where he lives and where his kids go to sleep. I would certainly feel threatened to have those words screamed at me, wouldn't you?
Others stood behind his vehicle blocking his way. When the officer gets out his vehicle to ask those blocking his vehicle to move, someone near the camera seems to say these words around the 2:40 mark of the video:
"There's more of us than them…" That's a lit fuse right there.
Warning
Listen, anyone who would say such a thing needs to be uninvited from future protests. And if they come uninvited they should be notified that they are not welcome. They should certainly not be encouraged in any way. If this is not addressed this will turn from local to national to international news. That might be good business for the news outlets of our region, but it will be no good for the people of Aylmer.
We need to be reminded that we can disagree and still be friends. All but a few seem to have forgotten this fact. Friends can speak to each other bluntly but with care and respect, even when they disagree. It's time we all start practicing this. There has been enough trauma to go around in 2020. If we don't take quick action 2021 will be even more traumatic.
Is that what we want?
Subscribe to Blog via Email