What I'm about to share is not fear-mongering and the dangerous truth about what you'll read below is well-known by people who would know: police, principals, and psychotherapists. I've received direct personal confirmation from at least one of each that they know Discord is a problem among teens. 
Discord says this about itself: "IMAGINE A PLACE…where you can belong to a school club, a gaming group, or a worldwide art community. Where just you and a handful of friends can spend time together. A place that makes it easy to talk every day and hang out more often."
Don't believe the hype. Instead, this is the reality: Discord is a groomer's paradise. 
A groomer is "someone who builds a relationship, trust and emotional connection with a child or young person so they can manipulate, exploit and abuse them." Discord is filled with such people.
In the News
This CNN story captures the reality well:
"CNN Business spoke to nearly a dozen parents who shared stories about their teenagers being exposed to self-harm chats, sexually explicit content and sexual predators on the platform, including users they believed were older men seeking inappropriate pictures and videos."
"A father outside Boston, who initially didn't think much of his 13-year-old daughter downloading Discord last summer 'because she's a gamer,' later discovered she had been talking with a man in his 30s who was looking for photos of her and wanted to engage in 'naughty cam' activities, in messages reviewed by CNN Business."
"Discord ranked among the top five apps or platforms for content flagged by its algorithms for severe violence, bullying, sexual content and suicidal ideation."
"Exploitative content… an umbrella category which encompasses sexually explicit material… went from around 130,000 removals in the second half of 2020 to 238,000 in the first half of 2021, and the removal of exploitative content servers – which Discord defines as non-consensual pornography and sexual content related to minors – nearly doubled to more than 11,000."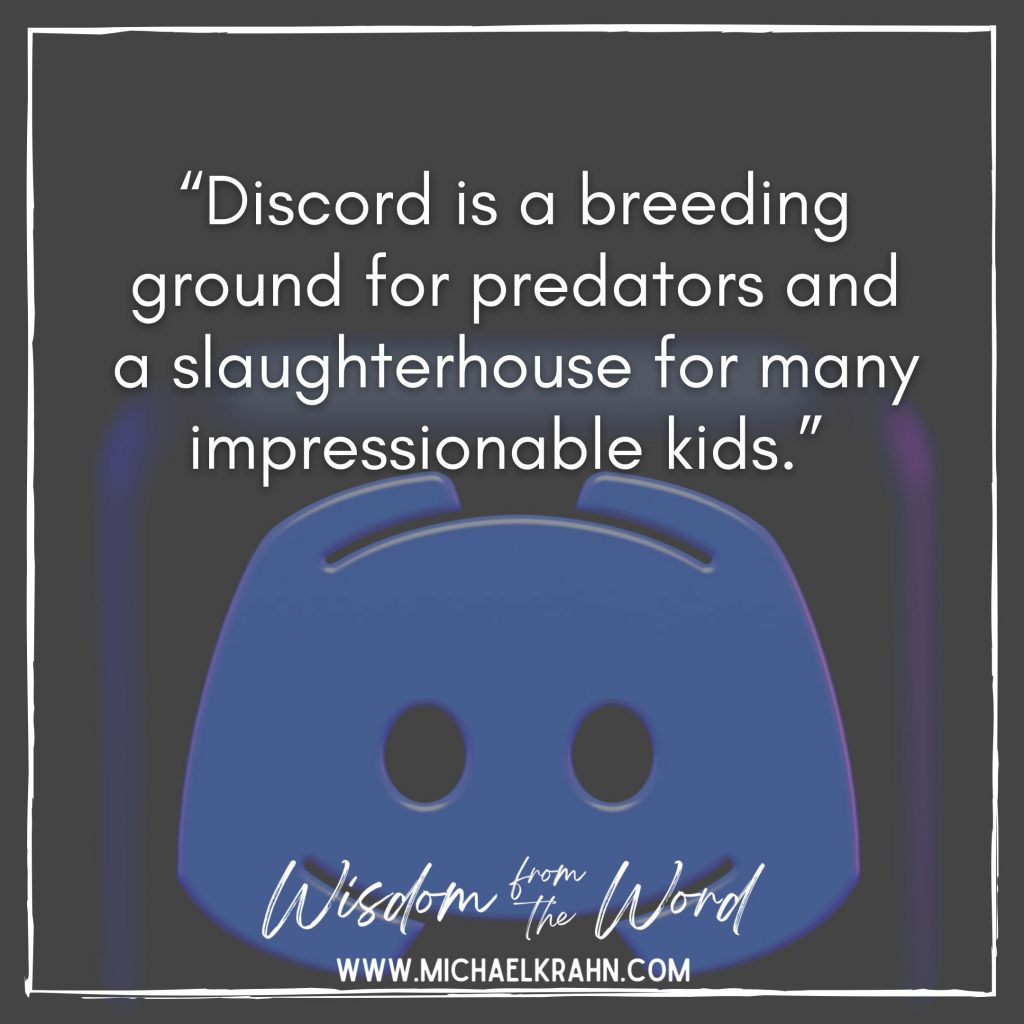 Are Your Kids on Discord?
Have you taken a close look at what they're into and accessing? It could be that they are only connecting with gamer friends, but many parents have learned too late that there was much more going on.
Discord is not an innocuous place for "gamer kids" to gather. It's a candy store located in the red-light district. It's a G-rated movie playing on a double bill with an adult film. It's a breeding ground for predators and a slaughterhouse for many impressionable kids. 
You might be afraid to take a look and find out, but you should do it anyway – the sooner the better.
Subscribe to Blog via Email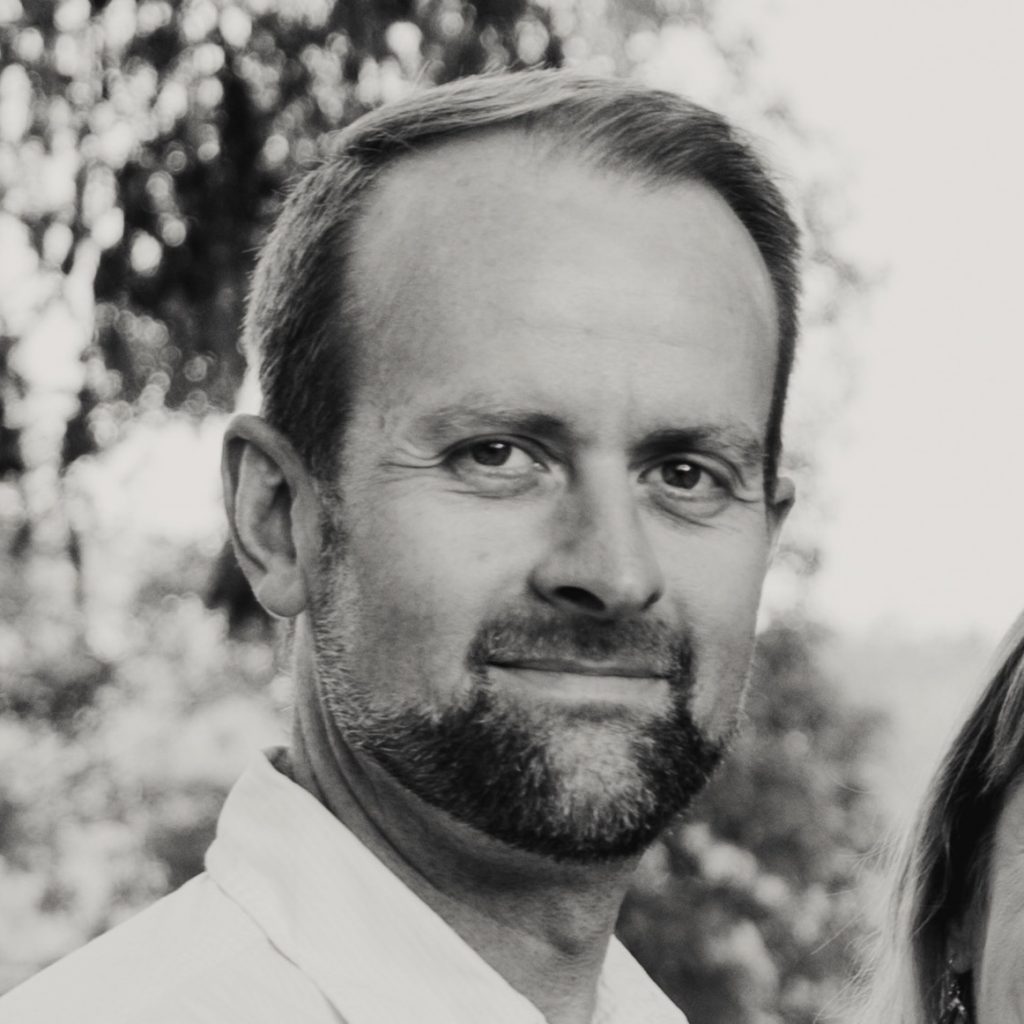 Michael Krahn is the Lead Pastor of the EMMC church in Aylmer, Ontario, where he has served for the last 13 years. He has been married to Anne Marie for 27 years and together they have three daughters (19,18,16). You can find more of Michael's writing at www.michaelkrahn.com or connect on social media at @Michael_G_Krahn (Twitter), pastor.michael.krahn (IG), and Michael.George.Krahn (Fb)